powered by
RealFastNews.com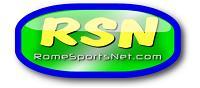 [
contact RSN
]
[
send to friend
]
Scoreboard
[
athletics
]
[
feature
]
[
archives
]
[
alerts
]
[
bio
]
[
weather
]
[
sports link_
]
[
local news
]
[
calendar
]
[
home
]
Below is an interactive scoreboard with ALL the latest current and past local 2023 football scores from each game night with the BerryC & ShorterU games on Saturdays. Click the local team name(s) in the scoreboard below to view each team's season schedule. All high school games start at 7:30P except when noted differently. To view past gameday scores, just click on the score archives link below.

HC > Homecoming

?-mark > unknown or unverified

NOTE: Scores are updated as soon as received throughout each game night - Refresh your screen often for the latest updates.

RSN scores are verified by a person at the games & NOT by an out of town internet score collector used by other local news sources that sometimes post incorrect scores & rarely correct them.
[
score archives
]
GAMEDAY 9.29.23
Away | Status:

FINAL

Armuchee
27
Chattooga
20
Home | Status:

FINAL

Coosa
07
Darlington
49
Away | Status:

FINAL

Darlington
49
Coosa
07
Home | Status:

FINAL

Model
14
Rockmart
45
Status:

OFF

Pepperell
- -
None
- -
Home | Status:

FINAL

Rome&nbsp
59
Woodstock
07
Away | Status:

FINAL?

Unity Christian
??
Fideles
??
Home | Status:

FINAL

9.30.23
BerryC
37
Trinity
46
Home | Status:

FINAL

9.30.23
ShorterU
14
Mississippi
30
RSN Live Twitter
<! REMOVE THE TWITTER SCRIPT IN THE HEAD SECTION ABOVE IF THE TWITTER EMBED IS REMOVED FROM THIS PAGE>
[
Top
]
[
home
]