powered by
RealFastNews.com
GNTC Introduces New Mascot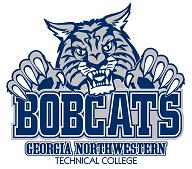 (Rome, Georgia) – After a month long process involving the surveying of all Georgia Northwestern students, faculty, and staff, the TCSGAA college unveiled the Bobcats in an "unleashing" ceremony on May 14 on the Floyd County Campus of Northwest Georgia's largest college.

"Counting everyone at GNTC, that's close to 7,000 people whose voices we wanted to be heard," said Jeff King, Provost of Georgia Northwestern Technical College. "There were a couple of hundred on hand to watch the event and many more online watching via the live Internet feed we offered."

After the merger of Northwestern and Coosa Valley Tech on July 1, 2009, the new college made the decision to retire the old Mustangs and Bruins, respectively. "After a committee supplied the GNTC family with a group of finalists, it was ultimately the votes of GNTC's Student Leadership Council which decided on the new image," said King. Several companies across Northwest Georgia and the Tennessee Valley took part in the process by auditioning to design the new mascot and logo.

Honored at the event with the unveiling duties were Georgia Northwestern All-Academic student-athletes, Kyle Wilson of Armuchee and Matt Hill of Trion. Hill, along with Trenton's Jesse Moore, was an All-Academic student-athlete this season. Wilson, along with Summerville's Perie Finley, was also an All-Conference student-athlete this season. All four were members of Georgia Northwestern's Men's Basketball Team which ended the 2010 campaign finishing third in the TCSGAA Tournament.

All Georgia Northwestern employees will receive a free Bobcats t-shirt. All GNTC students will also receive a shirt in the next few weeks. The Bobcats will compete in Intercollegiate Athletics in Men's Basketball, Women's Volleyball, and beginning this Fall, Women's Basketball. Women's Volleyball and Men's Basketball will be based on the Walker County Campus playing their games at the R.A.C. in Rossville, Georgia. Women's Basketball will be based on the Floyd County Campus with their home site yet to be determined.

A process to select the college's first-ever Women's Head Basketball Coach is currently underway. For more information, you may contact the Sports Information office at Georgia Northwestern at 706.764.3813.
---