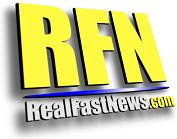 RealFastNews.MOBi
It's not just fast news, it's reeeal fast news!




360° Obscured Google Maps Street View of GE Campus in West Rome


Does Rome have its own Area 51? Maybe not militarily, but an ENTIRE corner block tract of land for GE's former transformer plant campus on Redmond Cir in West Rome has been blurred out 360° on Google Map's street view between Redmond Cir at Lavender Dr and Redmond Cir at W Butler St. To see what happens when you move down Redmond Cir in either direction, navigate in the streetview maps below. The aerial view of the entire facility and surrounding wooded area is not obscured. If you're not aware, GE has spent the last decade testing & cleaning up PCB soil contamination on nearby and remote land, streams, creeks & underground springs. RFN is not responsible if men in black arrive at your doorstep.





---