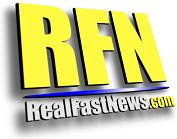 RealFastNews.MOBi
It's not just fast news, it's reeeal fast news!




RCPD Automated License Plate Recognition Unit


VIEW IMAGES BELOW. A new RCPD Automated License Plate Recognition (ALPR) system is now in service and will operate 7 days a week on all three shifts. The tag scanning package was provided through a grant with a total cost of $23,390.00. According to RCPD Lt Richard Burkhalter, the tag scanning unit is a black car outfitted with an overhead light bar & has 4 external cameras that can read inbound, outbound and parked vehicle tags in full daylight and complete darkness with infra-red sensors. In addition to scanning plates, this unit will also be available for calls if needed. The scanning system checks the tag info against a known stolen hotlist provided through connectivity with GCIC & NCIC databases and alerts the operating officer if a hit is discovered. Currently, there are only nine RCPD officers that have been certified to operate this unit. The system currently does not associate driver license status or info with the tag info. Other types of alert hotlist interfaces are available such as Amber Alerts, violent crimes, etc. but are not yet utilized by RCPD. ALL tags that are scanned whether they are on a hotlist or not are maintained in a database with timestamped and geotagged (GPS) location data for an unspecified amount of time. So, if your tag is randomly scanned, the time and location of your vehicle is logged indefinitely. This can help police identify potential suspect vehicles that appear at specific locations and/or areas of interest that can be matched to previously saved time and location data to show a possible pattern.


>> Demo Video
Click on any image below to view supersize images of the RCPD Tag Scanning Unit

Video Archives | Advertise with RFN! | RFN Bio | Comments? | RFN Support
---