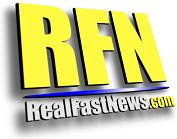 RealFastNews.MOBi
It's not just fast news, it's reeeal fast news!




FCPD & FTC Newspaper Subscription Scam


MEDIA RELEASE The Federal Trade Commission has released a warning concerning a new method that scammers are using to fraudulently obtain funds from unsuspecting citizens.

The FTC is warning that scammers are creating and sending fake renewal notices to citizens purporting to be from their local newspaper. The FTC further warms that the renewal notices have no relationship with the actual newspaper publisher or billing department and any funds remitted to these fictitious notices fall into the hands of the scammers.

The FTC officers the following tips to combat this type of scam activity:


Sign up for auto-renewal and payment, so that you donít have to rely on renewal notices sent by postal mail.


Be aware of changes to your bill. If the price or billing period changes get in touch with the paper using a phone number or address you know is real. In some cases, the price on fake invoices has been four times higher than usual, and the subscription period has been a year, instead of monthly or quarterly.


If you suspect an invoice might not be real, check it out with your newspaperís subscription department. If the invoice comes from a company you havenít heard of, or if it has errors and misspellings, those could be tip-offs to a rip-off.

The Floyd County Police Department Criminal Investigation Division continues to warn the citizens of Rome and Floyd County to never send cash, bank information, or credit information to anyone that you do not know or you do not know to be a legitimate business. This includes purchasing and placing funds on reloadable credit cards (Green Dot Cards) at the direction of persons that you do not know.




Video Archives | Advertise with RFN! | RFN Bio | Comments? | RFN Support
---