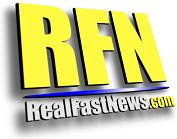 RealFastNews.MOBi
It's not just fast news, it's reeeal fast news!




Toddler Beating & Murder Investigation


MEDIA RELEASE: 11.14.13 - >> ARREST IMAGE & CHARGES - During the investigation into the death of 3 year old Gabriella Camp, the Criminal Investigations Division of RCPD obtained information that has led to the arrest of Kayla Medckie, the mother of Gabriella Camp. Ms. Medckie has been charged with Cruelty to Children in the 2nd Degree for failing to take the appropriate and necessary actions to protect Gabriella Camp after learning of allegations Gabriella had made against David Zachary Gresham. Mr. Gresham was charged with the murder of Gabriella Camp in September 2013. This remains an ongoing investigation.

You may need to zoom or click on image to enlarge >> POLICE REPORT

MEDIA RELEASE: 9.25.13 - Evidence obtained during this investigation has led to the arrest of David Zachary Gresham for the murder of Gabriella Camp. Mr. Gresham has additionally been charged with Aggravated Battery, Cruelty to Children and Reckless Conduct. The Criminal Investigation Division of the Rome Police Department has conducted an investigation into the assault and death of 3 year old Gabriella Camp. Gabriella Camp was first treated at Floyd Medical Center for her injuries on Tuesday, 9.17.13 at approximately 11:30 a.m. She was subsequently life-flighted to Children's at Scottish Rite Pediatrics Hospital in Atlanta, Ga. On Thursday, 9.19.13 she died from her injures at 10:55 a.m.. The body of Gabriella Camp was transported to the GBI Crime Lab where an autopsy was performed on 9.20.13 to determine the cause of death. At this time the GBI Crime Lab has not released the autopsy report. This remains an ongoing investigation and no further information will be disseminated at this time.




Video Archives | Advertise with RFN! | RFN Bio | Comments? | RFN Support
---