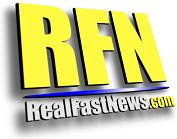 RealFastNews.MOBi
It's not just fast news, it's reeeal fast news!




Money or Arrest Phone Scam


MEDIA RELEASE: According to FCPD Investigator Rusty Williams, the Floyd County Police are currently investigating a phone scam. This scam involves a telephone call from someone posing as a bill collector and threatening the victim with arrest. If this fails to produce a payment, the persons then call back posing as a law enforcement officer, threatening arrest and this phone number is "cloaked" as a Floyd County Government number. The victim is then advised to go to a wal mart or other store and buy the amount of payment in green dot credit cards and then give the numbers to the person conducting the scam. Please be aware, Floyd County Law Enforcement Officers are NOT involved in bill collection, and if you receive a call from someone claiming this, immediately hang up, and call the agency they supposedly work for. If you have been a victim of this scam, please contact Rome Floyd 911 and report it. No reputable collection agency will ask you to pay a bill over the phone, and they are forbidden by federal regulations from threatening you in any way. If you have any suspicions about who you are dealing with, hang up the phone and report the call.









Video Archives | Advertise with RFN! | RFN Bio | Comments? | RFN Support
---